Private Speaking Engagements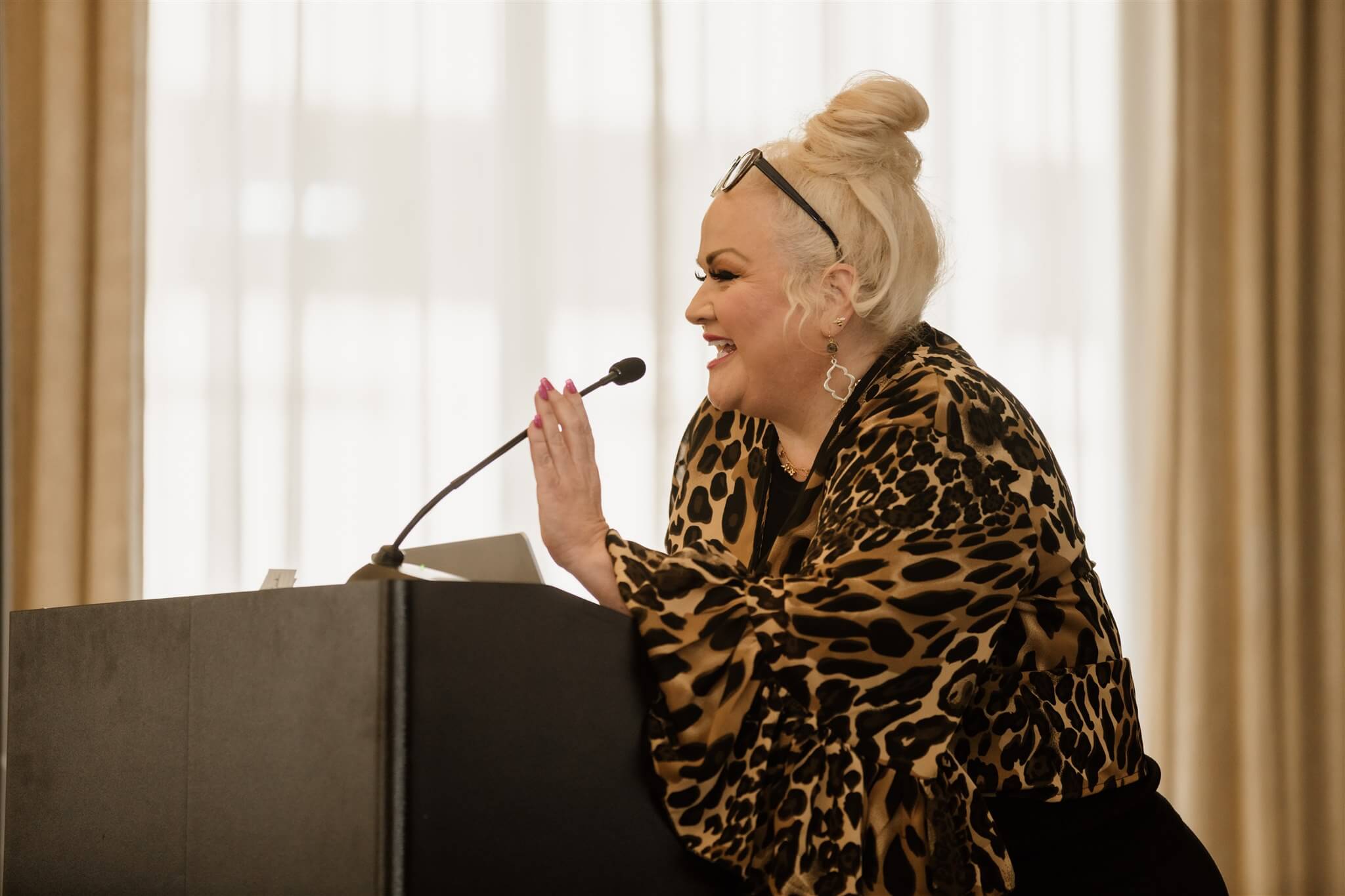 Jennifer Pearce has been involved in dentistry since 1995. Acting as a practice administrator for 19 years, Jennifer thought she understood all the pain points that come with working in a dental office. However, after co-owning several successful dental practices over the course of four years, she can now confidently say she has seen it all.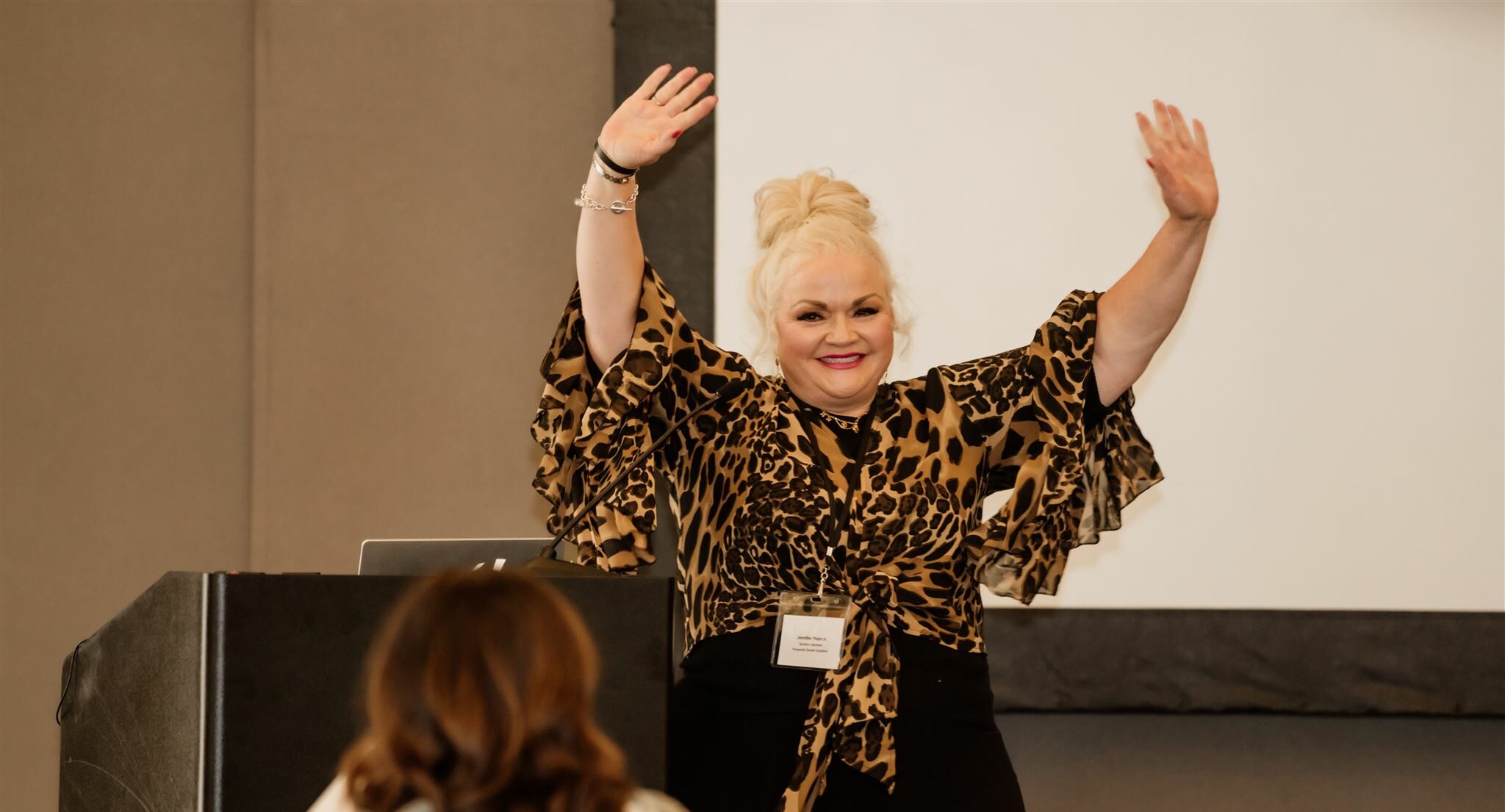 Jennifer takes her practice consulting to a new level by having the ability to identify with each dentist she works with. Her unique experience working with dentists in all areas as well as co-owning dental practices herself gives her a leg up. While most coaches only look at improving a dental practice from one perspective, Jennifer takes a holistic approach and truly understands all facets of your needs. Her coaching is taken from the practice administrator, team, and doctor's points of view because she believes running successful practices requires a multi-pronged approach—or as she puts it, "Nothing changes without integration of systems, changes in mindset, building team culture and or shifting perspectives."
Trust Jennifer to coach you to love your practice and love your life.
"Jennifer Pearce is a captivating speaker that exudes confidence and charisma. She can hold the attention of a room because she speaks with a gentle and calm presence. Her knowledge is based on years of experience and people want to hear what she has to say. She has spoken at my event for the Mommy Dentists in Business event in front of 200 doctors whose remarks were all stellar. She is someone you want at your meeting."

When booking a private speaking engagement with Jennifer, you can get excited about what to expect as you've just taken the next step to enhancing your practice! Private speaking engagements allow for a more personal approach to learning and working on new skills.
Speaking engagements allow those who attend to form personal and professional connections. These connections and skills can help you grow individually and as a team when implemented correctly. Jennifer can connect with any audience due to her holistic approach when it comes to dental practices. She is always willing to help dental professionals and their teams do the best they can.
During the speaking engagement, Jennifer will help you evaluate pain points when it comes to running your practice, help you control emotional energy, teach you how to restructure or implement systems for your team, and so much more. Jennifer believes that managing and communicating more effectively can help you love your practice and love your life. Her infectious enthusiasm and motivation to succeed will have you questioning why you haven't booked a private speaking event sooner!
Example Lecture Topics
Creating a Transformational Team — On building a trustworthy, tight-knit team

The Prosperity Genius Model — On creating a compelling practice story

Guts, Grit & Lipstick — On understanding your business numbers

Relationship Closing — On closing the dentistry you seek to deliver

Leading a Multi-Generational Team — On effective communication across generations

Being the Leader Your Team Needs — On valuable practice leadership

Infectious Optimism — On being a leader with a servant's heart
Previous Speaking Engagements
2021: CEO Roundtable, Chicago — "A Woman's Guide to Understanding the Financials"

2020: CEO Roundtable (invitation only for $1M+ practices), Chicago — "Guts, Grit, & Lipstick"

2019: Mommy Dentist in Business (MDIBs) Social Summit, New Orleans

2018: Mommy Dentists in Business (MDIBs) Social Summit, New Orleans

2007–2008: International Congress of Oral Implantologists (ICOI) — "Oral Biofilm"

2006: International Congress of Oral Implantologists (ICOI), Las Vegas — "Biofilms Before Implant Treatment"

Featured guest, Business Solutions Spotlight

Featured guest, Mommy Dentist Podcast
Certifications, Honors, & Other Recognition
2019: Kois Center Training

2012–2016: Nobel Biocare Implant Training

2014: Baylor All-on-4 Training

2012: Zimmer Implant Training

2006–2007: Member of Oral DNA Board (a division of Quest Diagnostics)

2003–2006: Arrowhead Dental Lab, Total Team Training

Published author, Inside Dentistry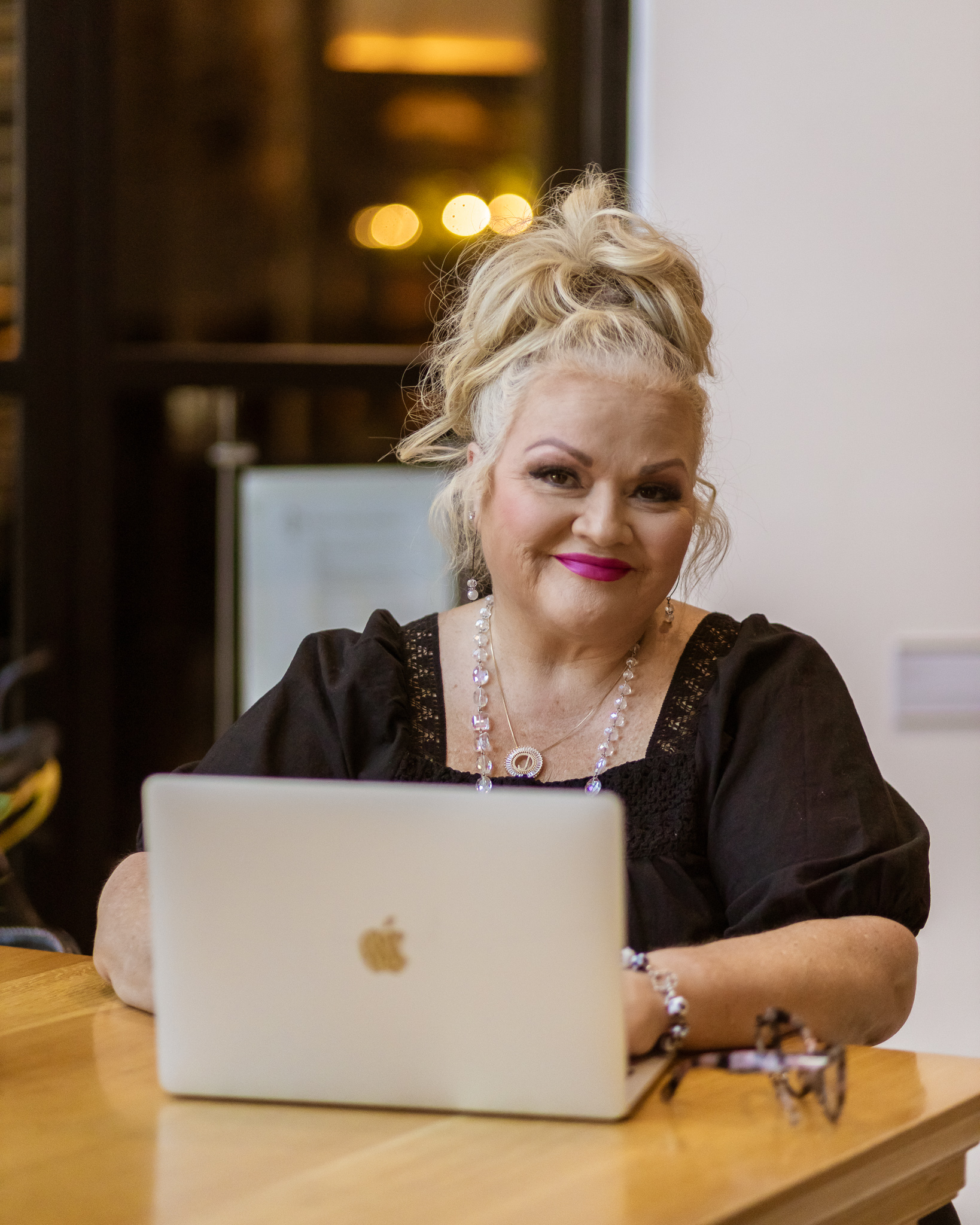 Schedule A Speaking Event