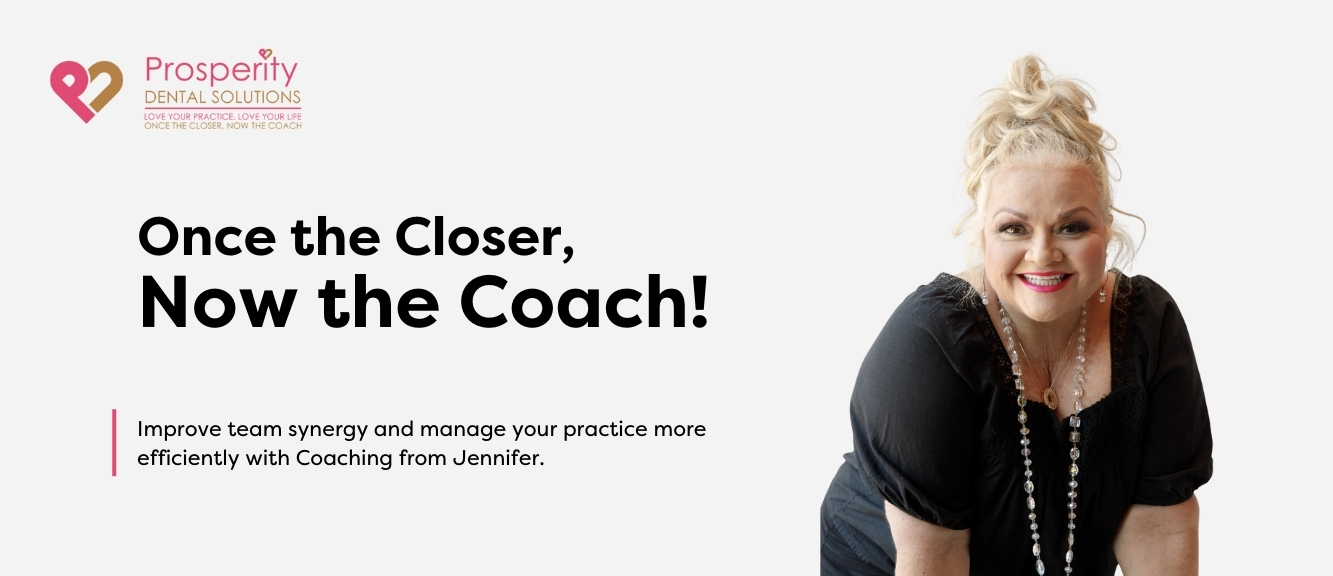 Elite Coaching For Your Practice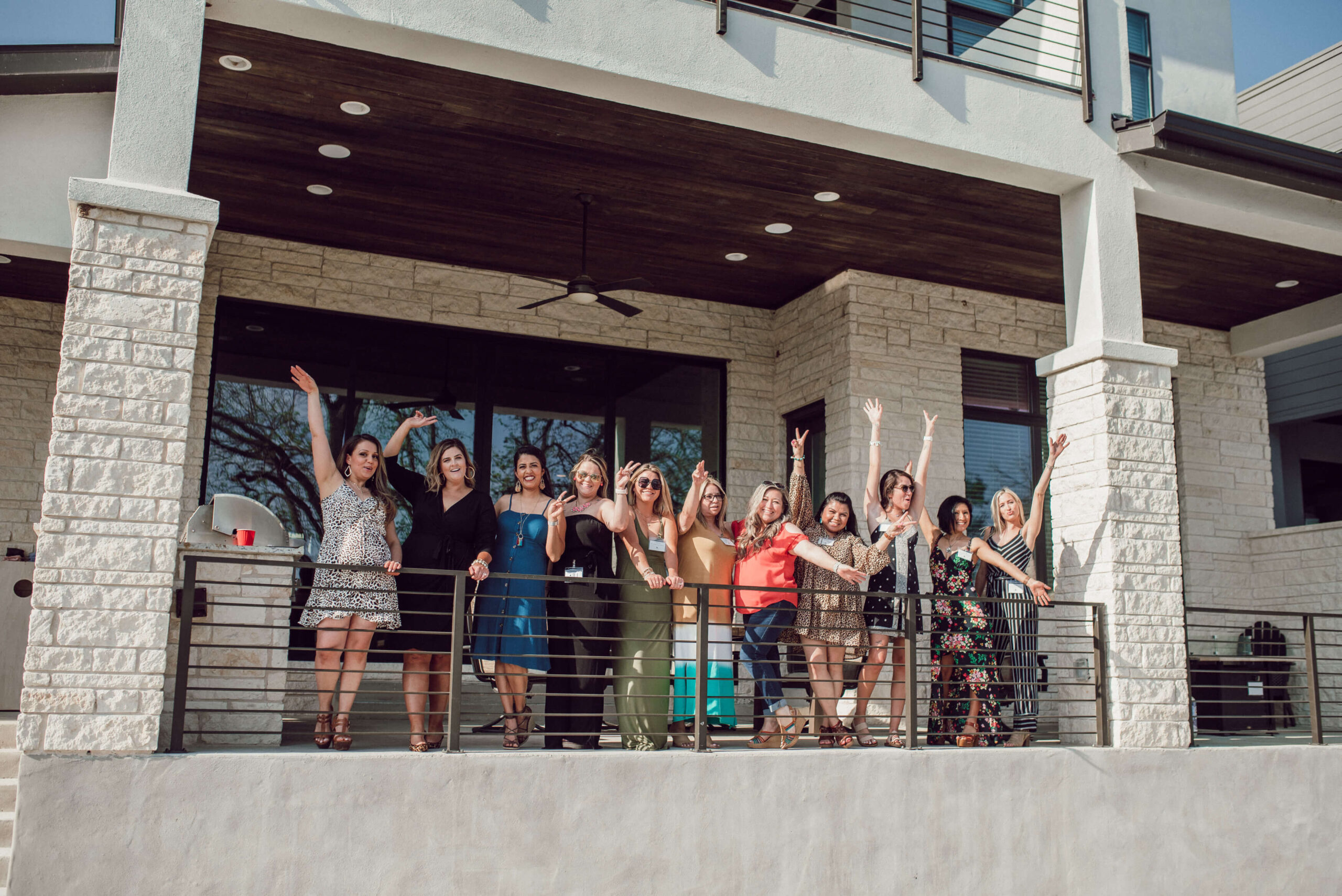 Coaching begins with understanding the vision you have for your practice. A vision needs to be known in order to be adopted by your team and put into motion by everyone. The Prosperity Dental Solutions team can help you create your Prosperity Genius Model™ for your practice so your entire team has a goal to work towards.
Our comprehensive coaching and consulting program is designed to meet your specific needs as a practice. We help you create and implement systems and training for your team in order to achieve your goals.
"My Coach, Jennifer Pearce, from 'Prosperity Dental Solutions', has been a God sent Angel to me in my life and my Practice 'Lyons Dental' in Dayton, Ohio! Despite running a rather successful dental practice, something didn't feel right to me, and I just didn't know where I was wrong or how to fix it.
When Jennifer agreed to coach my practice, I soon realized that I was fortunate to gain an Elite Coach and a very dear Friend too. Her knowledge in Practice Management and Clinical Dentistry is exponentially far superior to many in her field. She helped me discover my limitations that inhibited my growth, helped me navigate through my practice by identifying my true team players, eliminate those who withheld me from my goals, held my team be accountable to me, helped train my patients the way we want to treated and respected, taught us to adopt systems to create a better flow in operations, .. and the list would be endless. And the important part was how she held space for me, while I had to tear through my barriers, to help me grow and become the Strong Leader that I am today. She held my hand and supported me all the way.
Jennifer Pearce is one of a kind! An elite Coach, a strong Leader, a supportive Friend, and a Woman of her word. I truly respect this wonderful person. A true Unicorn in every way!"
– Dr. Linty John-Varghese
"I highly recommend Jennifer as a dental coach and as a person who understands what it takes to drive improvement. She has a wealth of experience and knowledge that makes her an invaluable tool in strengthening a practice. My practice has been successful, however, I knew that I wanted to take it to another level. Jennifer has a keen understanding of the ins and outs of running a practice, and what it takes to elevate all aspects of the practice. Whether it's a desire to improve treatment case acceptance, create more harmony and positive energy at the office, or implement the vision of the practice, Jennifer has the know-how to make it happen. She says it as it is, and is down to earth and honest. I have already seen improvements across the board in my practice since we have been working together. I'm excited about the growth opportunity and confident that I have chosen a partner who understands the practice needs, and the intricacies needed to achieve the change I'm seeking. My team loves her and she has been a huge component in the success of my practice."
– Dr. Avi Stein
"We call her Mary Poppins. Jennifer Pearce is part dental practice expert and part wizard, which is why we began to call her our dental Mary Poppins. She's been blessed with an uncanny ability to connect with people and she is not wasting an ounce of that talent. I've now been working with Jennifer for one year and can honestly say that she was a God-send and answer to prayer. In that year we have grown financially by 37%, built an entirely new team around me using science and effective coaching, and added new services and technologies such as sleep apnea treatment and 3D printing. This was all possible because of the personalized coaching that Jennifer tailored to me. I've spent tens of thousands of dollars with other consultants and had not even received 10% of the value or customization that Jennifer brings. There is truly no comparison and she should be considered in a league of her own. My only caution is to prepare to GROW. I mean YOU, doctor. She coaches her doctors just as hard as the teams. Jennifer is not the person you hire to come do your dirty work and just focus on your employees. Transformational growth starts at the top!
P.S. Please do not hire Jennifer. I'm not good at sharing."
– Dr. Nathan Flesher